Peterculter Golf Club
We are an 18 hole course, with a Par of 71 and a yardage of 6226 yards, situated on the River Dee among some of the most beautiful scenery in Aberdeenshire and this exceptional golfing venue truly encapsulates the natural beauty of the Scottish landscape.
Click & Collect
Click and Collect allows me to provide you with an extensive range of products that are not always available in store. In effect it makes my pro shop a 24/7, 365 days a year business. Click here to get browsing.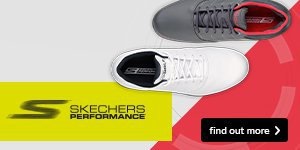 2018 footwear
Simply put, if the best players in the world are wearing a specific shoe then it's going to be offering them something that's enhancing their game, whether that's increased comfort or a more stable platform for generating power.